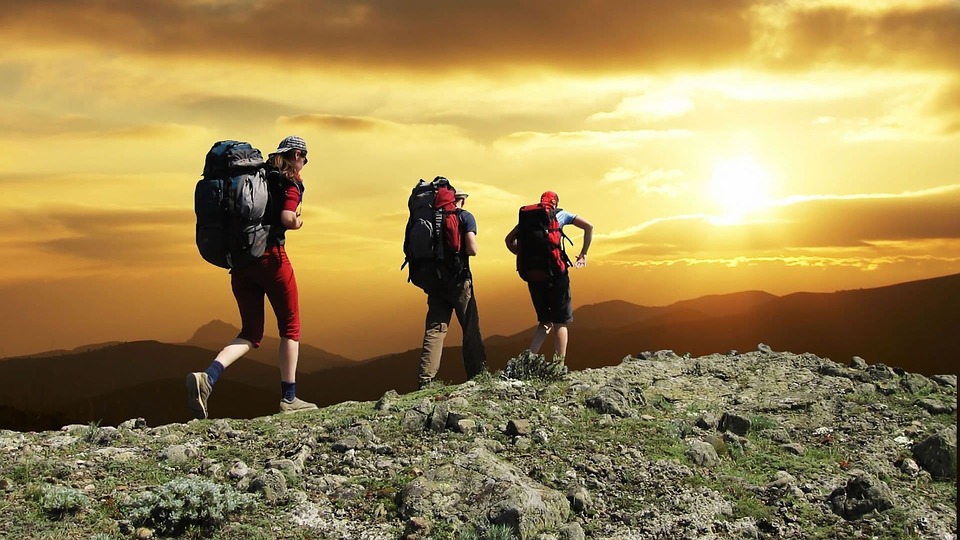 3 Day Backpacking Checklist – Don't Forget the Important Stuff
3 Day Backpacking Checklist – Don't Forget the Important Stuff
Packing for a backpacking trip can be difficult. It's always a struggle to try to remember everything that you need and if you're like me, you're usually left with the worry that you might have forgotten something. I've even made it out to the trailhead and discovered that I'm missing something important, like my sunglasses. I have sensitive eyes so sunglasses are very important to me!
But not to worry! I wrote up this quick 3 day backpacking checklist so you don't forget any of the essential stuff again.
Backpacking Checklist for a 3 day Trip
Click here for a printable PDF checklist
*Note that this list is meant to be used in conjunction with the Survival Essentials List found here. Please DO NOT forget the important safety items found in the Survival Essentials List.*
Gear

_Backpack (~65 Liter)

_Compressible down sleeping bag

_Ground Pad (foam or inflatable)

_32 oz Nalgene filled with water

_32 oz Gatorade bottle filled with water1

_Shelter (this could be a tent, tarp, hammock whatever floats your boat)*2

_Water filter*

_Collapsible water bag to transport water in camp*

Tools

_Little pair of pliers (doubles as you pot handle)*

_Pocket knife

_Headlamp (make sure it has fresh batteries)

Kitchen Items

_Sturdy Tupperware (sandwich size) with the lid to use as a bowl

_Lightweight pot with no handle*

_Aluminum pie tin (used as a pot lid and a frying pan)*

_Spork

_2 empty 1-gallon freezer bags (to put things like trash into)

_Backcountry stove*

_Stove fuel2

Food

_Meals and snacks3

Hygiene

_Hand sanitizer

_Small, lightweight shovel*

_A toilet kit consisting of wet wipes, toilet paper, 1-gallon Ziploc bag, and a sack to store it all in

_For women: extra feminine products and tinfoil to wrap used items in

_Anything on the survival list that you haven't already included

Clothing

_3 pairs of wool socks

_Top and bottom base wicking layer**4

_one t-shirt (preferably not cotton)

_Underwear

_Lightweight insulating layer**

_Warm hat

_Gloves

_Sun hat (like a baseball cap)

_Sunglasses

_Cotton handkerchief (good for sun protection)

_Camp shoes (flip-flops or similar)

_Hiking boots

_1 pair synthetic pants (nylon is good)

_1 pair of shorts (zip-offs are great)

_Fleece pants for nighttime (leggings are great for women)

_Rain jacket and rain pants

_Shell layer**

Toiletries

_Toothbrush/ toothpaste/ floss

_Sunscreen

_Bug spray

_Personal prescriptions

Optional Items

_Journal/ notebook

_Writing utensil

_Book

_Camera

_Umbrella

_Small tarp to put underneath your sleeping pad
Adaptability
This list is meant to be a general resource and is tailored to the weekend warrior. However, it can be adapted to fit your individual needs. Use it for longer trips and simply add any extra items you may need. Adjust the clothing according to your trip conditions.
A quick note on etiquette
I'm sure you've heard the phrase 'pack it in, pack it out.' Please don't forget it. Everything on this list that you take on your trip, you must also pack back out.
That includes used toilet paper. I've seen too many signs of lazy backpackers who have left their used toilet paper poorly buried or even simply under a bush or just plain, carelessly left on the trail.
This is bad manners and quite frankly disgusting. You may think that burying toilet paper is sufficient, but that technique was one for an older age. There are now so many people who frequent the backcountry, especially in popular areas like the American Southwest, that burying TP doesn't cut it, there would just be too much of it. Just pack it out in your Ziploc bag instead.
Be aware of small things like candy wrappers and other micro trash. Nobody wants to see that stuff on their adventure. Let's try hard to keep our wilderness as pristine as can be.
I hope you found this 3 day checklist useful
Let me know if you have any questions and I would be more than happy to help you out.
Is there anything else you would personally add to this list? Leave a comment below.
And please check out the following articles for more in-depth information about specific list items.
SURVIVAL ESSENTIALS LIST – PREPARATION IS THE ANTIDOTE TO DISASTER
HOW TO CREATE YOUR OWN EASY BACKPACKING MEALS
DON'T BE A POPSICLE – HOW TO STAY WARM WHILE CAMPING
Happy Travelling!
Please follow and like us: