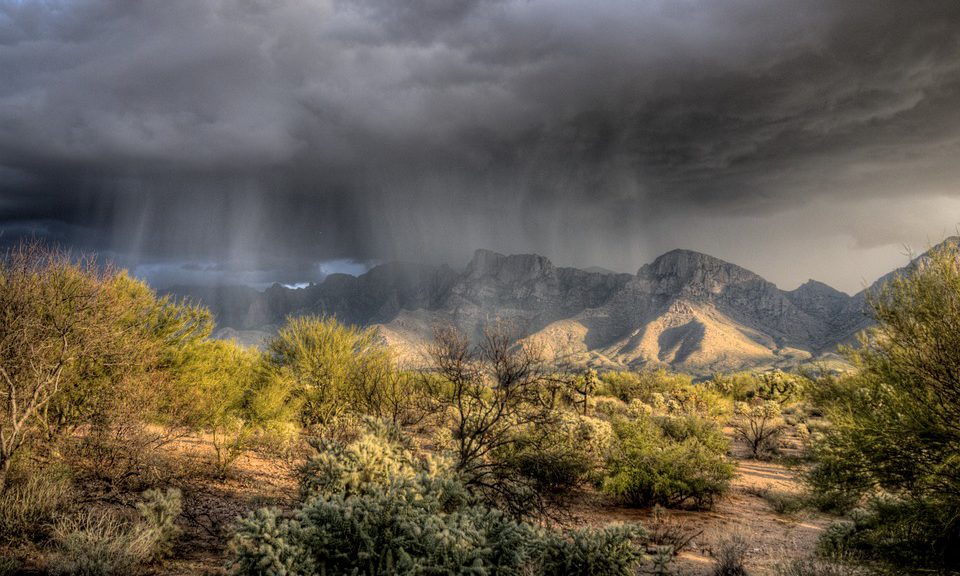 Why Are Flash Floods so Dangerous?
Why Are Flash Floods so Dangerous?
The Southwest of the United States experiences a unique season called the monsoon season. Monsoons are usually associated with the tropics as cool ocean air rises when it hits the warmer currents over land. This forms clouds that can drop heavy rains for a long time.
The US states of Arizona, New Mexico, and parts of Utah and Colorado get the periphery of the Mexico monsoons. And when heavy rains fall suddenly on dry desert ground flash flooding often occurs. But why are flash floods so dangerous? Well, let's find out.
I know how to swim, so what's the big deal?
To the inexperienced and unaware, the problem of flash flooding may seem easily solved with a skill many of us learned when we were children. I lived and worked for several years in an area that was both prone to flash flooding and heavily frequented by tourists. Potential flood areas are often closed off, which of course bothers people who have come from other states or countries to hike and backpack in those areas.
I've even had people say to me, "I'm a strong swimmer, so I'd be willing to risk it." But the problem is not the depth of the water, my friends. Check out the video below to understand what I mean.
Speed and Raw Power
Flooding, in general, is responsible for more deaths around the world than any other natural disaster. 1 And it's no wonder, with the speed and power displayed by a flash flood.
The flood in the video above is quite slow moving when compared to some floods. Flash floods have been known to raise the water level by 12 feet or more in a period of minutes or even seconds. They can push thousands of tons of debris, including whole trees. And they can be further complicated by the topography of an area.
Slot Canyons
The Southwest contains numberless examples of one of my favorite topographical features, the slot canyon.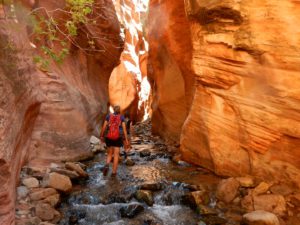 I love slot canyons. They're beautiful, interesting, and sometimes a challenge to navigate through which I heartily enjoy.
But, imagine a flash flood and instead of standing safely above the floodplain on a ridge, like I was in the video above, you're deep in a slot canyon. Slot canyons are often sheer cliffs on both sides. During a flood, you could be trapped with no way to reach the high ground.
How to stay safe
Be aware of the weather! The monsoons happen in the American Southwest in July-August but this is not the only time a flash flood can occur. Any period of sudden heavy rainfall, onto dry soils, can result in a flood. If you are planning a backcountry hike in canyon country, check the weather, check the weather again, and then check the weather right before you lose cell service.
Use a reliable weather app, not just your default phone app. It is very beneficial to use a weather app equipped with a radar forecast. My favorite weather app is called Storm Radar. I have found it to be very reliable, and the radar is always extremely accurate.
Pay attention to any special weather alerts, warnings or closures issued by the authorities of the area such as the National Park Service. You can get daily flash flood information for the Southern Utah area from the National Weather Forecast here.
Understand the way the watershed drains. Flash floods can be caused by storms miles up canyon that are undetectable to you. In 1997 a cloudburst 15 miles away sent a flood into Antelope canyon killing 12. 2 And in 2015 flooding from 7.5 miles away killed 12 near the Utah Arizona border. 3 These are by no means isolated incidents.
Know the weather forecast for areas that will drain into your adventure location! If you are unsure, or you can't find out, it's better not to risk it.
Make sure that someone knows where you will be going, your expected route and when they should expect you back. This is a good habit to make in any backcountry situation.
If you don't want to go through the safety precautions, just stay away from canyon country during the monsoons! Don't be caught unawares, don't become a statistic.
Once you've checked the weather, are comfortable with the forecast, and are headed out on your adventure. Be aware of the topography as you hike. Take note of possible escape routes you could use should the need arise. Notice anywhere you might be able to get to high ground.
Keep your eyes open for any signs of a flash flood coming your way. Rumbling, sudden water in a dry area, changes in color, speed, and debris floating in the creek you might be walking in, etc. These signs tell you to get to the high ground you noticed earlier.
Plan for the safety, stay for the fun
Armed with your newfound knowledge of the dangers of flash floods, you now have the ability to make smart decisions about your hiking and backpacking trip locations. Plan to have a safe trip and the fun will automatically follow!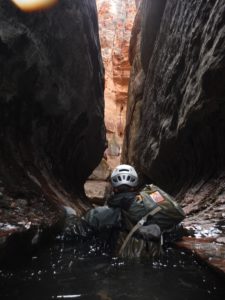 I hope you will remember this article and keep yourself safe out there. If you have any questions, comments or concerns, please leave them below.
Happy Travelling!
The Human Impact of Floods: a Historical Review of Events 1980-2009 and Systematic Literature Review