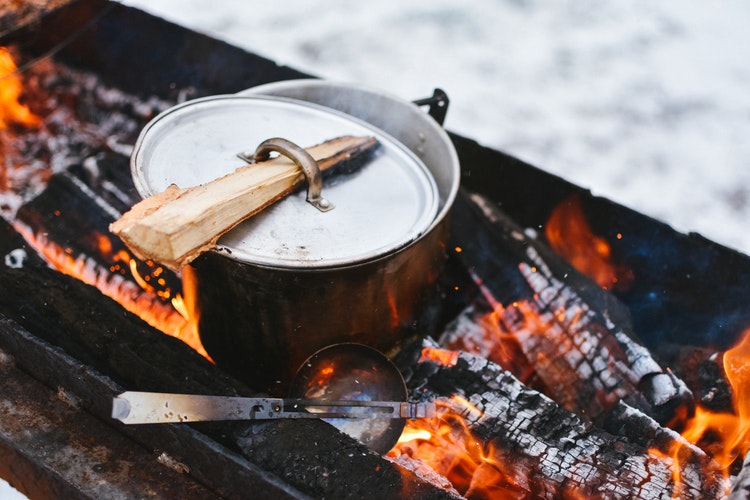 How to Create Your Own Easy Backpacking Meals
How to Create Your Own Easy Backpacking Meals
To those just starting out, "Easy Backpacking Meals" might sound like an oxymoron. When I was planning my first backpacking trip, the task of meal prep seemed particularly daunting. Nothing about finding good tasting, non-perishable foods, and then cooking them in the middle of nowhere with limited dishes and a tiny portable stove seemed easy. That's not even to mention portioning and packing.
Fortunately, planning, packing, and cooking your meals doesn't have to be difficult. It can even be the best part of your adventure. I'm going to share with you some backcountry meal basics and sample recipes that will put you on the right path from the start.
In this article, I'll break down the basic principles that will help you make the overall meal plan for your trip as well as give you some sample ideas to get you started.
How Much Food Should You Take?
Meals are the foundation of a successful backpacking trip. Just like a car is your vehicle for a road trip, your body is your vehicle for your backpacking trip. And just like a car, you need fuel.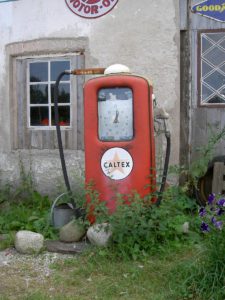 It's important to understand that the amount of calories you consume as you're backpacking needs to be greater than your standard caloric intake. Even as a beginning backpacker you'll probably be traveling at least 5 or 6 miles a day. I'd be willing to bet that's more than your everyday mileage. You need to proportionally scale up your eating.
So how many calories do you really need? This is a difficult question to answer because it depends on several variables, including your weight, backpack weight, hiking speed, the difficulty of terrain etc. But a good average to shoot for is about 2500 to 4500 calories per day. Whatever you aim for, make sure it's at least 1,000 calories more than you normally consume. You can use this nifty calorie calculator to get a more specific estimate for yourself.
The food pyramid is also a little different. When you're backpacking your calories should come from carbs (60%), fats (up to 25%), and proteins (up to 20%).
Consuming enough, and the right kind of, calories is important not only for your happiness (and to keep from getting hangry) but for your safety as well. Those who don't consume enough calories may find themselves feeling weak and unable to think clearly. The more remote the country, the higher the stakes and eating enough food could even be the difference between life and death in extreme cases.
Losing The Weight
Weight is an important consideration within all aspects of backpacking. The same is true for food. In keeping with our average calorie estimate, that translates to about 1.5-2.5 pounds of food per day.
I once went on a weekend backpacking trip as part of a beginner course in college. Our meal groups were made up of about 3 students each.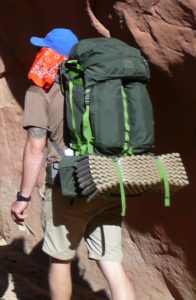 The final hike out was touted as a difficult trek uphill through deep sand. On our last night there I remember one of the groups frantically trying to give away all their extra food. Unfortunately, most of us had already eaten a little more than we wanted in order to slim down our weight for the grueling hike ahead. That group was stuck carrying an extra pound or two. That may seem negligible until you're on your 3rd or 4th uphill mile with a few more still to go.
Carrying a few extra pounds is not necessarily going to kill your backpacking experience, and it may be something that you will have to experiment with in order to hit that sweet spot of just the right amount. But there are a few tricks that will help you keep the weight down and still consume an adequate amount of calories.
Remove any unnecessary packaging. Not only does this cut down on weight but it helps you avoid accidentally littering on the trail.
Ziploc bags are your friend. Thicker, bulkier containers like Tupperware are heavier and harder to pack. Double bag it if you're concerned about leakage.
Lose the water weight. Dry food such as pasta and oatmeal don't weigh much, but still provide a hearty meal when you add water.
In time, you'll be able to add your own tips to this list and start portioning like a pro.
If It Tastes Good, Eat it.
I have found that backpacking provides a great setting for food experimentation. Even the most bizarre combinations can taste delicious when you've been hiking all day.
That being said, it's important not to get too caught up in counting calories and weighing your noodles that you forget to bring food that you like. Nothing kills a campfire conversation than trying to force down some tasteless mush. So make sure you like what you bring.
It can also be helpful to have an arsenal of spices on hand to rescue that meal your buddy burned when it was his turn to cook. Again there's no need for fancy little shakers, you can keep your spices in Ziploc snack bags. In addition to salt and pepper, I like to take garlic salt, Italian seasoning, and maybe a dash of chili powder to name a few.
The wonderful thing about spices is they're very light, and you usually don't need much to spruce up the flavor of your meals. Pack some of your favorites and get your food scientist on.
Plan Out Your Meals
I recommend selecting breakfasts and dinners that you cook on your stove, and cold lunches so you don't have to break out the cooking equipment in the middle of your day. You should also bring snacks. Lots of snacks. Trust me, you'll be hungry and want something that you can eat on the go.
As you plan the meals for your entire trip, you might find that you need the same ingredient for more than one meal. This can help simplify your process. For example, you may bring a block of cheddar cheese that you can use in your extra-cheesy mac n' cheese as well as your burrito, and even slice off chunks for a lunchtime cheese-stick.
Keep in mind how long the food you bring will keep. You can bring more perishable foods as long as you eat them earlier in the trip rather than later. You probably won't want to eat the ground-beef you brought for your mini tacos if you save it till the last night of your trip. It may be helpful to create a specific menu for what you will eat and the specific day you will eat it.
Precooking things (like the aforementioned ground beef) can save you time and energy while you're in the backcountry, as well as make the food last longer. I wouldn't bring any raw meat but I'd be OK with some precooked meat on the first night.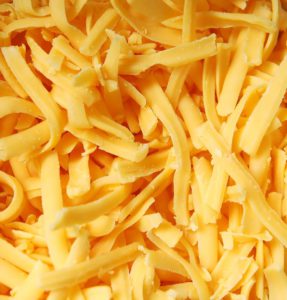 Don't be afraid to bring certain foods that you normally refrigerate. Cheese can last a surprisingly long time unrefrigerated, as can butter, hard meats, syrup etc. When in doubt about a specific food, some quick internet research can give you a better idea of how long it will last.
Sample Recipes
Breakfast
Omelet in a Bag
My personal favorite outdoor meal!
Ingredients:
2 eggs (buy some dehydrated eggs or use whole eggs if you're just car camping)
Salt and pepper
Other mix-ins (cheese, green onions, bacon, chopped ham)
Quart size freezer Ziploc bag
Directions:
Put everything into your Ziploc bag, squish it all together, and seal it. Boil it in water until it looks like an omelet!
Tips:
Eat this meal early on in your trip so your fresh ingredients don't spoil
Double bag your omelet so you don't lose it if one bag splits open
Other breakfast ideas:
You can't go wrong with instant oatmeal packets. Bring a few different flavors and plan on eating at least two for one day's breakfast. You can mix in nuts, dried fruit, and even chocolate chips to spice up the flavor and add a few more calories. Fresh fruit can also be good but may take a beating in your pack if you don't eat it quick.
Lunch
I prefer to eat things that don't require any cooking for lunch.
For the first day's lunch make yourself a gourmet sandwich with lettuce, tomatoes, avocado, and the whole shebang. Just make sure to eat it before it gets soggy.
Mini bagel pizzas are also a personal favorite. Bring plain or onion bagels, pepperonis, tomato sauce, and some cheese. You can also switch it up by bringing cream cheese, and summer sausage to make a bagel sandwich.
Dinner
Cashew Rice Curry (Makes two servings)
Ingredients:
2 cup instant rice
1 tsp curry powder
1/4 cup dried milk
3 1/2 cups water
1/2 tsp salt
1/4 cup cashew pieces
2 oz grated cheddar cheese
Directions:
Mix dry milk and enough water to form a paste.  Add remaining water, mix well and bring to a boil.  Stir in
rice.  Cover and simmer until water is absorbed and rice is soft (about 20 minutes). Stir in nuts and cheese.  Serve when the cheese is melted.
Other dinner ideas:
Kraft Mac n' Cheese with chunks of summer sausage and extra cheese is a delicious, easy dinner. Make sure you take the noodles out of the box.
Backcountry Shepard's pie is an easy, nutritious meal. Simply bring some instant potatoes, cheese, bacon bits, some canned corn (taken out of the can of course) garlic powder and butter. Exact ingredient amounts don't matter much. Mix it all together and enjoy.
Ramen noodles can be a good option but they don't provide enough calories on their own. Make sure to add some mixed veggies and meat. You can bring fresh veggies if you're planning to eat them on your first couple of nights. There are also many dehydrated options.
Snacks
Granola bars
Hard candy
Dried fruit
Fresh fruit (eaten quickly)
Raisins
Trail mix
Assorted nuts
Beef jerky
Licorice
Sunflower seeds
Now Get Out There And Create Your Own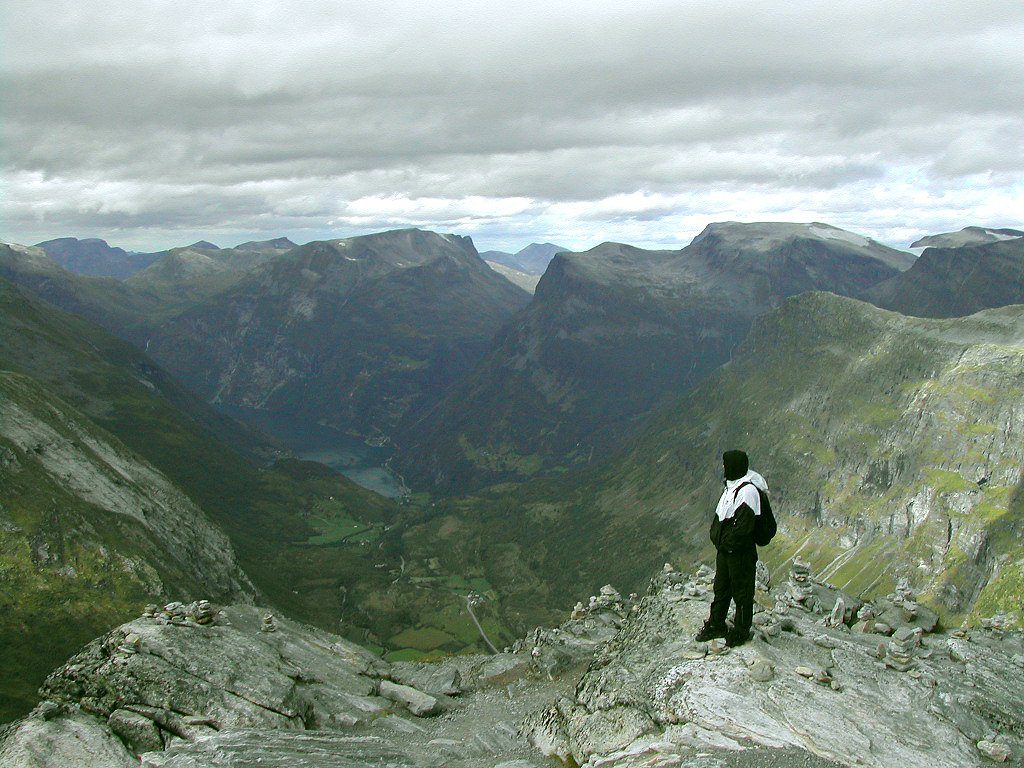 Hopefully, you now have a better understanding of how to plan out your backcountry meals, and the task no longer seems like a mountain in and of itself. If you get enough to eat, pack right, and love the taste you'll be a backpacking meal champion.
Of course, there are endless options of pre-portioned, pre-packaged, freeze-dried meals you can buy. Many of them are easy to prepare, easy to pack and delicious. You can always go that route if you choose. But with the skills you just learned the world of easy backpacking meals is endless and goes as far as your own imagination.
Of course, the only way to really learn is to do. So get out there and get cooking.
Please follow and like us: