Top Outdoor Apps for Nature Loving Nomads
Top Outdoor Apps for Nature Loving Nomads
If you're like me, then not only do you like to explore the outdoors every chance you get, but you also like to learn things about the world around you. I want to know the names of the birds I see, what kind of flower is growing next to my tent, and where I might catch some salamanders. That's why I've assembled a list of my top outdoor apps for anyone who loves being in and learning about, nature.
This list includes 3 of my all-time favorite apps. They have been tried and tested by me over several years. You should check them out too!
What's that? Well, let's find out!
I'm a bit of a science nerd. But it makes sense because I am a biologist after all. I love to know the names of the organisms around me. And I usually need to know them for the scientific studies that I may be working on. But I also love knowing them, just to know them. And a lot of other people do too, no matter the occupation.
Here are my favorite identification apps, many of which I use nearly every day!
(Insert Your State Here) Wildflowers
Price: Free!
Why I like it: Easy to use, accurate, needs no internet connection
Downsides: I honestly don't think there are any
---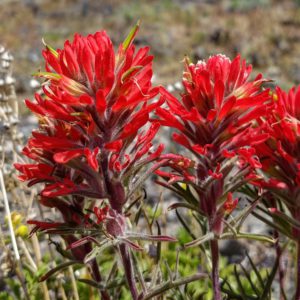 The reason I titled this app as I did is that there are many different versions of this app for many different states. I use the Utah Wildflowers and Idaho Wildflowers versions but the developer has made wildflower identification apps specifically for Washington, Northern, Southern, and Central California respectively, Oregon, British Columbia, Montana, Arizona, New Mexico, Wyoming, Alberta, Florida and East, and West Texas.
I LOVE this app. It is way easier to use for field identification than flipping through a guidebook or trying to deal with dichotomous keys. You simply choose certain characteristics of the plant you want to identify from a list of categories such as plant type, color, number of petals, location habitat, etc., And the app narrows down the possible plants based on your choices. Then you hit show plants and choose the most likely candidate from the list of possibilities.
The app will then show you some basic information about the plant and provide you with some links to learn more. You can even save the plant to a list and revisit all the plants you've identified later.
The best part is, it doesn't require an internet connection to work! Which is great because I for one, rarely have an internet connection in the field.
OK, I lied, the real best part is that it's free (it doesn't even have ads) and has been more useful to me than numerous field guidebooks that cost $30 or more. I have found it to be quite accurate and have used it to identify countless plants!
Audubon Bird Guide
Price: Free!
Why I like It: Easy to use, excellent visuals, a ton of information
Downsides: Takes up a lot of phone storage if you choose to download the field guide
---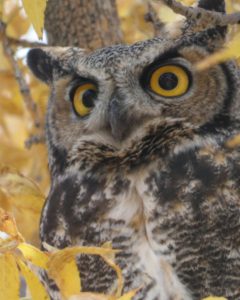 I'm only a casual birder, but I love this app, and the hardcore birders will love it even more. It combines a field guide, an identification system similar to the wildflower app above, and a citizen science platform where users can mark and share sighting and photos.
You can create lists of your own bird sightings and include the location, any photographs you may have, and field notes.
The information included in the field guide is phenomenal. It has lots of excellent pictures and information about the birds' range, habitat, conservation status, behavior and more.
But my personal favorite part about the Audubon Birds app is that you can listen to bird songs and calls. You can even play the songs and birds will likely respond to your call.
The field guide can be downloaded and stored on your phone so you can use it right in the field. It does take quite a bit of space though so be prepared for that. If you don't have enough room, you can use the field guide without downloading it but only with an internet connection.
iNaturalist
Available on: Android and IOS and its also a website
Price: Free!
Why I like it: It provides a lot of interesting information, helps you find plants and animals near you, allows you to identify literally anything with the help of experts, and is nerdy and sciency which I love
Downsides: Many features can only be used if you have an internet connection
---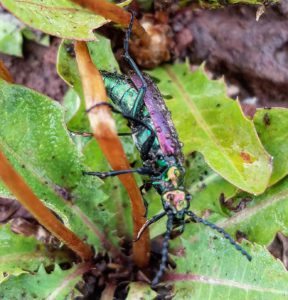 iNaturalist is a citizen science platform that allows hundreds of thousands of people around the world to record their natural observations and share them with the world. You can use the app to discover plant and animal species near you, record your own observations, get help to identify what you've seen, or identify what others have seen.
The app also features countless guides to whatever species you may be interested in. And you can create or join specific projects, to collect observations in a specific area or on a specific day. Many government agencies like the Forest Service or the Bureau of Land Management use this app to conduct something called a bioblitz.
A bioblitz is when people come together in a specific area and try to identify as many species as possible in a short period of time. Bioblitz's are useful and fun!
My favorite iNaturalist feature is picture identification. You can take a picture of your observation, be it plant or animal, and iNaturlist will automatically suggest an ID. I've used it for several plants and it can work well if you show the flower in your picture.
Even if the auto-ID doesn't cut it, once you record your observation, experts on the platform can see it and suggest IDs based on their own knowledge. You can identify anything if you have a picture of it. Reptiles, insects, flowers, trees, fish, mammals, you name it.
Another fun part of the app is the 'Missions' feature. You can use your location and iNaturalist will give you specific plants and animals to go out and find. You could have a natural scavenger hunt every day!
The one problem is that many parts of the app require an internet connection. But even without a connection, you can still record your observations and then upload them later when you have connectivity.
You no longer have an excuse not to be nerdy
Go out and get your science on. I mean it! Learning about the natural world around you instead of just trekking on through it will help you appreciate it even more and deepen your connection to the earth, and increase your enjoyment.
It might even help you impress your friends the next time they ask what that flower growing on the side of the trail is.
If you've already used any of these apps, share your experience below! And as always, if you have any questions, please ask them, and I'd love to try to help you out.
Please follow and like us: