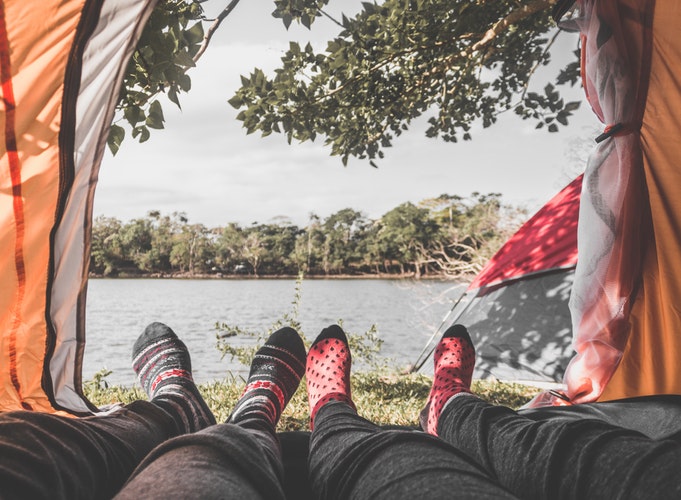 Laybakpak – What You Never Knew You Needed… And Probably Don't
Laybakpak – What You Never Knew You Needed… And Probably Don't
Laybakpak – Quick Summary
Description: 65L rigid frame rucksack, with a removable frame that converts into a cot
Where to buy: You can't outright purchase it yet but you can back it on Kickstarter
Pros: Can be used with or without the frame, quick set-up, adjustable harness/ straps, versatile
Cons: weighs way too much for backpacking, cot only supports 220 lb's
Recommendation: If you're a car-camper or anyone who frequently needs a cot and a bag, but doesn't have to carry it much, go for it. But if you're a backpacker I would pick something else. The extra weight is just way too much.
---
Have you ever been hoofing it down the dusty trail with you're 40-pound pack on your back and thought, "man I sure wish my backpack could just morph into a bed right now?"
Me neither.
But, with the recent invention of the Laybakpak, everything you never dreamed of is suddenly possible.
In all seriousness, though, it's an intriguing idea, if somewhat lacking in the execution.



The Who
Even if you've never felt the sentiment from the first paragraph, Jonathan Davies has. Growing up in the countryside of Great Britain, Jonathan experienced the ample joys of the outdoors from a young age. And developed a love for nature that he now shares with his wife, and distilled into his children.
But through the many days laying on a towel on the beach, and nights sleeping on a thin mat inside of his tent, he knew there must be a more comfortable way to bask in nature's glory. And I can't say I disagree with him, but I'm not sure he hit the nail on the head.
Most people take it for granted that backpacking means sleeping on a thin foam pad or a somewhat thicker inflatable mattress. And, though it is possible to find adequate comfort using one or a combination of those sleeping options, we're sometimes still plagued by uncomfortable rocks poking into our backs when we just want to sleep.
Until we move the rocks.
But Jonathan wasn't satisfied with that.
And, perhaps we don't have to be satisfied with it either.
The Laybakpak was Born
Simply put, Laybakpak is like any large rigid frame rucksack, but one in which the frame can be removed and easily converted into a cot or reclining chair akin to a pool lounge chair.
I have to admit that I was immediately skeptical about this concept. My mind jumped to all the potential issues with this design. As I began to do some research into the product, many of my concerns were quickly put to rest.
In the end, though, I was still left with one major concern that I couldn't quite get over. We'll talk more about that later.
Specifications
The Laybakpak boasts a large (65L) main sack volume, that can be separated into two equal compartments via an optional midpoint divider, a valuables pocket, and four large side pockets. The main pocket has two openings in the front for easy access to gear after you've packed everything just right.
It also has a fully adjustable harness complete with hip belt, 3 compression straps, a rain cover and an aluminum frame that provides strength and shape to the bag.
The frame becomes a full-size cot with angled legs for stability. And the back can be adjusted 5 different angle settings.
A smaller size is also offered for those who are less than 5'10" and want a bit smaller bag to carry.
The Pros
OK, one of the first questions I had was, 'will I have to take everything out of the pack just to set up my bed?' And the answer is no, which is good because that would have been a deal breaker for me.
A separate envelope encapsulates all the elements of the bed/ lounger. You can leave everything in the bag, even as you convert the frame into your bed. And the cool part is that the bag can be used with or without the frame!
Supposedly the whole 'repurposing of the frame into the cot' process only takes 2 minutes. I'm a bit skeptical about the truthfulness of that claim, but if it is true then it's a huge pro! I'd still be impressed even if it does take a bit longer because setting up my self-inflating mattress and foam pad seems to take longer than 2 minutes.
The lounge capabilities of the cot are my favorite pro. It's such luxury for a backcountry setting that it almost brings tears to my eyes. I can just see myself reading a book in the middle of pristine nowheresville, with no civilization around for miles, as comfortable as if I were relaxing by the pool.
However, that particular daydream is probably going to stay a daydream for now. Check out the cons below.
The Cons
At first glance, the versatility of the Laybakpak seems pretty limitless. You could use it at the beach, take it backpacking, car camping, to an outdoor festival. Heck, you could even set it up by your backyard pool if you wanted to!
But of course, there's always a downside. Or in this case, 3 downsides that I immediately see.
Weight. 
The big one. The Laybakpak weighs 6.5 kg, that's over 14 pounds! To put that into perspective, for a three-day backpacking trip, my pack usually weighs 25-30 pounds. And many backpackers go way lighter! The Laybakpak by itself is already half of my normal weekend trip carry weight!
It's way too heavy for any kind of backcountry travel. And if you're someone who looks at 14 pounds and thinks, 'eh that's not too bad.' You've probably never been backpacking. And if you have, you're a lot stronger than me and I take my hat off to you.
The weight limit of the cot.
The next con is somewhat related to the first. Because they were trying to shave off as many pounds as possible, (something that they didn't necessarily succeed at.) The cot can only support a maximum of 100kg or 220 pounds. This is probably fine for most people but it may be a problem for some.
Temperature. 
If you've ever slept on a cot out in the woods on a cold night, then you know that it can be quite frigid. The air that passes underneath you can negate all the warmth you've tried to store up in your sleeping bag. Depending on if you're a warm or cold sleeper this could be a big issue for you. You may have to carry a sleeping pad or inflatable mattress, along with you anyway just to keep your backside warm.
UPDATE: Jonathan Davies has responded to these concerns. View his remarks in the comments below.
The Verdict
I've got to hand it to Jonathan for his ingenuity. It's an interesting concept and with the technology available it's possible that improvements could be made until the weight issue is solved.
But it could potentially work for car-campers who don't need to worry about carrying their packs any further than from the parked car to the campsite. Or beachgoers who like to take a lot of stuff with them and need a big bag to carry it in.
I personally am not quite ready to jump on the bandwagon and order one for all my friends and family yet. Talk to me again when the pack weighs less than 4 pounds.
If you're absolutely sick of your plain old, non-convertible backpack, and you need to get your hands on a Laybakpak as soon as possible. You're going to have to wait a bit longer.
Jonathan Davies is currently in the midst of a Kickstarter campaign in order to raise the money to get the Laybakpak into the manufacturing, quality checking and finally shipping phases. This could be good news for you because if you hurry and back the project you can get a Laybakpak for 25% off the estimated retail price.
The super early bird pledge is $287USD but unfortunately, you'll have to pay more for shipping if you want to send it anywhere other than the UK. It comes to about $100 more to get it shipped to the states.
If you would like to back Jonathan's campaign click here.
So have you caught the Laybakpak bug?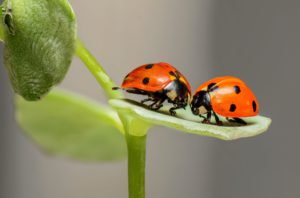 Could it fill the void in your outdoor adventure life you didn't even know was there until I enlightened you?
Me neither.
And should you buy it?
Well if you're a car-camper or anyone who frequently needs a cot and a bag, but doesn't have to carry it much, and you just really love the idea of 2-in-1 cot/backpack, then sure, knock yourself out.
But if you're a backpacker that's a hard pass. The extra weight is just way too much.
If you do end up getting a Laybakpak, you'll have to let me know how it works out for you!