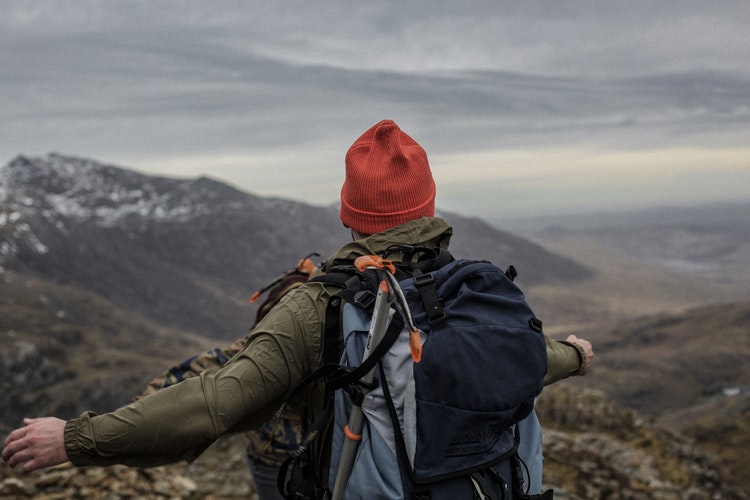 Wasing 55L Internal Frame Backpack Review
Wasing 55L Internal Frame Backpack Review
If you're a longtime backpacker, you've likely tried all kinds of backpacks and found something that works for you. But one thing that old and new backpackers alike are bound to realize is that backpacking packs can get expensive really fast. If you're just getting started and want to try out some shorter trips you may want to purchase a cheaper pack before you decide that you want to really dive in and invest in your new hobby.
The problem with this idea is that a backpack can make or break your adventure. It can be hard to tell if a cheap backpack will allow you to carry your gear without either breaking or becoming painful on your back. So, to help eliminate some guesswork, I wrote this Wasing 55L internal frame backpack review. Read on to find out whether this inexpensive pack is worth its salt and whether it deserves a spot in your gear arsenal or not.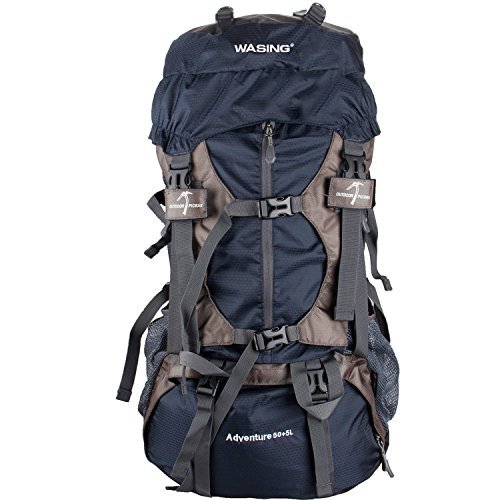 Let's take a look at the specs
Capacity: 50 + 5 liter extension
Weight: 2.98 lbs
Straps: Adjustable and padded shoulder straps and hip belt, sternum strap, compression buckles, extra straps to attach things like a sleeping bag or pad.
Pockets: 1 main compartment with top and bottom access, front pocket, 2 hip belt pockets, bladder sleeve, 2 mesh water bottle side pockets, 2 zippered side pockets, large and small brain pockets, rain cover compartment
Other features: Included rain cover, Velcro loops to hold pickax or other gear, built-in whistle on the sternum strap
Good for: Weekend backpacking trips, international backpacking (e.g. when you are exploring a foreign country, travelling on public transport, and staying in cheap accommodations but usually not tents)
The Good
Organization
The Wasing 55L internal frame backpack, though not a "big name brand" does quite well for itself. The organization of the pockets makes for just the right amount of compartmentalization without getting too crazy. I consider main compartment access from both the top and the bottom to be essential in any backpacking pack and the Wasing pulled through in this area. This allows for relatively easy access to gear no matter where it's stashed within the pack.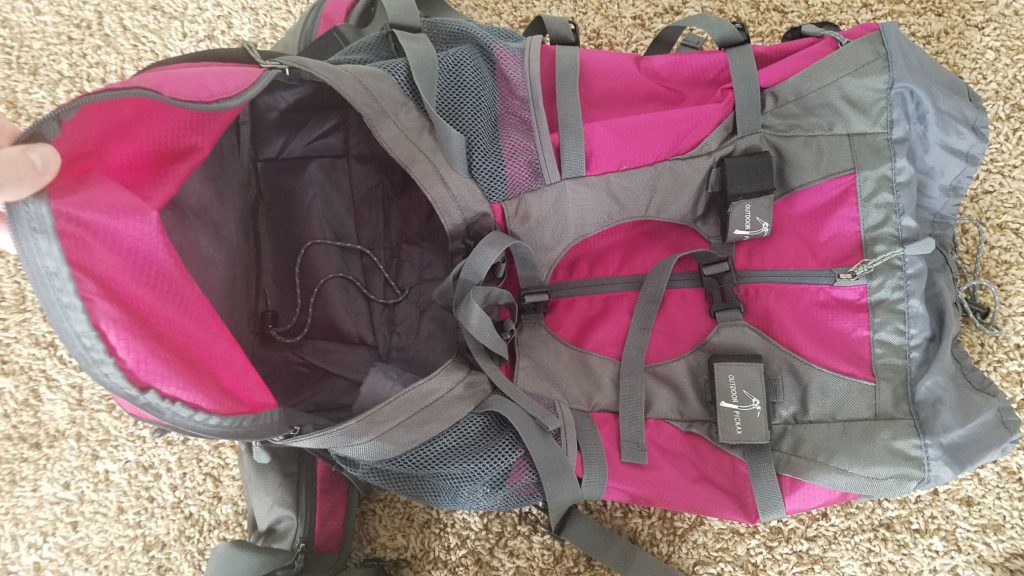 The water bottle pockets are deep and have a buckle that you can tighten to keep taller items in place. The rain cover pocket is useful and the rain cover has proved itself to be quite waterproof and easily covers the whole pack.
After packing your gear, the outside straps serve to cinch everything down and streamline the backpack. This helps it stay evenly weighted without a bunch of things shifting around inside.
Size
The Wasing backpack is lightweight and a little smaller than average. This makes it a good backpack for short or ultra lite backpacking trips. The small size helps beginner backpackers avoid the all-too-common mistake of packing too much! Space is at a premium and it will help you cut out the unnecessary items. It's also easy to move the pack around in camp without having to put it on your back.
The size also makes it perfect as a carry-on item on plane flights. I have used this pack to backpack around Southeast Asia. It was big enough to carry all my luggage but not too big that it posed a problem in the luggage rack.
Durability
I've had this backpack for about 3 years now and it's held up extremely well for the price I paid. I haven't had any issues with zippers coming off the track, getting stuck or ripping. The mesh pockets are still free of holes and the buckles are all intact. There is a little bit of fraying on the mesh padding in the hip belt where it has repeatedly rubbed against me but nothing too serious.
Granted I don't use this pack every single weekend. I have reserved it for shorter backpacking trips and overseas travel. If you plan on taking it out more frequently it stands to reason that the wear and tear will be increased. But nothing strikes me as "just waiting to fall apart." Despite the cheap price of the backpack, the material is rip-stop and sturdy.
Comfort
There's padding in all the right places. The mesh in the back and on the shoulder and hip areas is breathable and helps to wick away moisture. It's easily adjustable and can be tweaked for your personal body frame and preferences. Let's be honest though, compare it to a 300 dollar pack and you're going to notice differences in comfort. But the Wasing 55L Internal Frame backpack hits the sweet spot for sub 50 dollar comfort.
Also, the built-in whistle is cool. I've never needed it, but regardless, it's cool.
The Meh
Some of the features just aren't that useful when it comes down to it.
The front pocket is one of these things. It's flat against the main compartment and doesn't really add any extra storage space. So unless I have something flat to put in there I don't really use it. I stuck some travel papers in an envelope in there on my last overseas backpacking trip but there are a couple of buckles that help you compress your pack that run across the pocket so you have to unbuckle them if you want to get into it.
The zippered side pockets are kind of the same story. They don't expand for any extra storage space, they just push into the main compartment. But they do help if you want to carry anything separate from the rest of your items. There's another little awkward pocket underneath the brain. I stuck a pair of socks in there once and forgot about it for a year.
When it comes to these pockets, use them or don't. They don't really add anything to the overall package but they don't really detract.
Also the name is kind of stupid but who cares about that. 😉
The Bad
Size
I know I already listed size as a good thing but it can be a bad thing as well. If you're not an ultra-lighter and you want to head out on trips longer than a few days, this pack probably isn't for you. If you're setting out to backpack Europe for a month and you're not willing to wear each of your shirts at least twice, this pack probably isn't for you.
Excess Straps
There are a lot of buckles, and loops, and straps. Too. Many. Straps. I'm not even sure what they're all for. And though I've been able to drum up uses for them (attaching a sleeping pad or a jacket, compressing the pack) the excess hangs down after they've been tightened and flaps around. This can get annoying. All in all, it's not a huge deal though.
So is it for you?
Ultimately that's up to you to decide.
But take it from me, it's a great little pack for a price that you're not likely to beat. I'd say it's perfect for anyone looking to go on some weekend trips. Whether it's your first backpacking backpack or you just want something cheap and small for less gear-intensive adventures, it'll do you well.
It's also good for those international "backpacking" trips. I've taken the Wasing 55L with me to the Philippines, Malaysia, Singapore, and others. It worked well for me on trains, planes, and even tuk-tuks.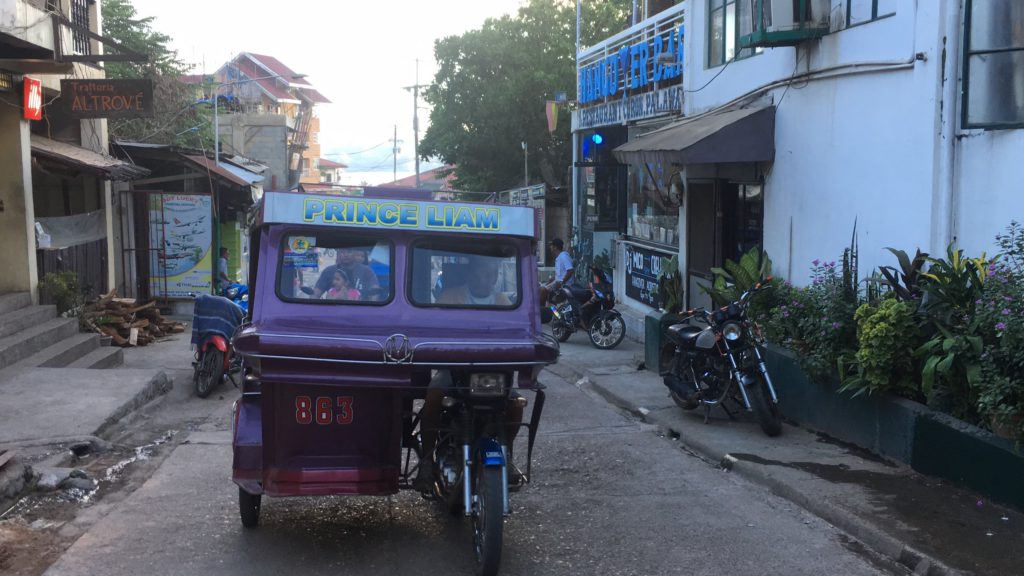 The price isn't going to set you back very far at all either.
Thanks for reading! Let me know below if you have any questions, comments, concerns, good jokes, or the like!
Happy Travelling.
Please follow and like us: