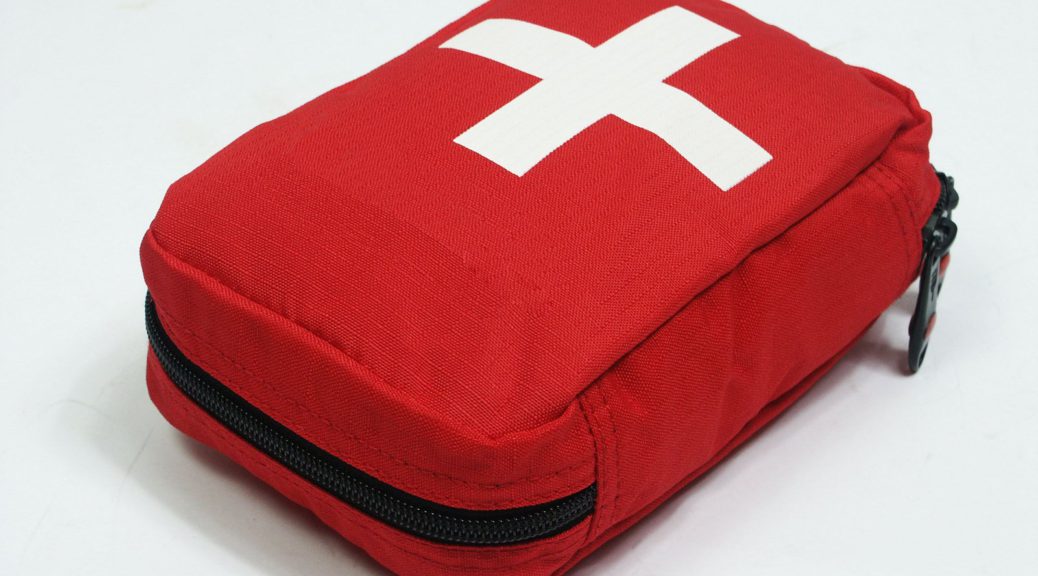 How to Build a First Aid Kit That Will Actually Be Useful
How to Build a First Aid Kit That Will Actually Be Useful
So you want to go on an outdoor adventure and you want to do it right. You've assembled some gear, you've done your research and you've bought yourself a personal first aid kit. Well, I hate to be the one to burst your bubble but, that little kit you just purchased from Walmart is most likely pretty useless.
There are a lot of dinky first aid kits out there that are just saturated with bandaids in a few different sizes, some alcahol wipes, and maybe some burn ointment or something thrown in for good measure. But in all honesty, band-aids are pretty useless, and the first-aid situations that hikers most often encounter require different supplies. Thats why it's important to learn to assemble one for yourself. So keep reading to find out exactly how to build a first aid kit for the trail.
Do you have to start from scratch?
Okay, okay. I know I was bagging on store bought first aid kits earlier but I will grant that there are useful kits out there. So the answer is no, you don't have to start from scratch and purchase every single item speratley, although that is certainly a viable option.
You can't just pick the first one you come across, however! You have to know how to choose a good one. And it's not just 'buy it and forget about it' either. Most of the time you will need to supplement your purchased first aid kit with additional items.
There are different benefits both to buying and building. Buying a first aid kit can save you time. As long as you purchase a good kit, you probably won't have to track down any of the basics seperatley. However, commercial kits can be heavier than you might like, especially if you're embarking on a thru-hike or long backpacking trip.
Whereas building a first-aid-kit from the ground up allows you to customize it specifically to YOUR needs. Make it the perfect size for you, and build it based on your personal needs and the environmental conditions where you do your adventuring.
Building your own kit also helps you to know exactly what's in it and how much. This will help you keep track of what you use, and what you need to resupply as well as avoid the common problem of having too much of something you don't need, and not enough of something you do need.
The Bag
The features of the bag or pouch that you store your kit in are important. It should be water resistant to prevent damage to your emergency medical gear from the elements. And, if you are a frequent two-foot traveller, your bag should be durable.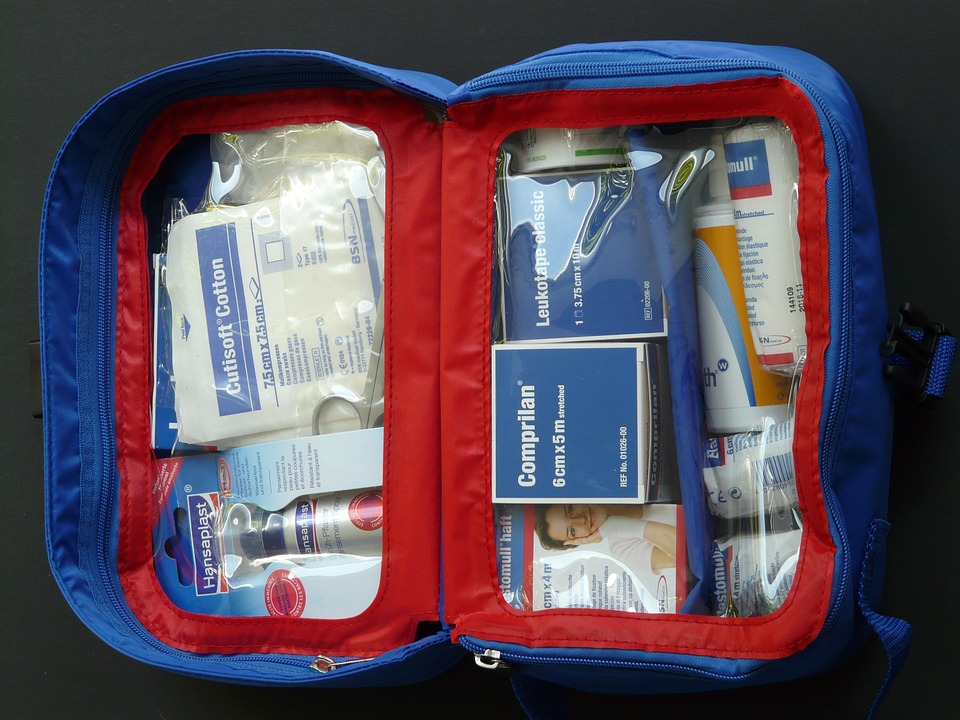 It's also important to think about how the bag is compartmentalized. You may want several pockets that can partition different items by their use. The easier it is to find the item you need the better. There's nothing worse than having to dump everything out of your bag just to find the one item you were looking for. Using a sack that is somewhat transparent also takes care of this problem.
Your first aid kit should not be too large because you want to be able to carry it with you on your adventures. I won't give you a specific size benchmark because everyone has different goals and preferences when it comes to what they are willing to carry.
The Minimum
If you're partial to long backpacking trips or thru-hiking than you know more than most, how important it is to be extremely frugal with weight. In this case, a large commercial first aid kit definitely won't do. You will likely wish to assemble your own kit and take only what you really need with you. This can help you cut out a lot of unnecessary weight.
Leukotape – If you only carry one bandage material with you make it something like this. Leukotape is super sticky and can be cut and used to cover blisters or small to large cuts.
Sterile gauze pads – use these to cover the wounds and then wrap it in Leukotape (or just use toilet paper or any cloth that you have if you don't want to bring the gauze)
Something to close more serious cuts – this could be a suture kit if you know how to use it, butterfly band-aids, 4-inch closure strips or superglue
1/2 oz tube of triple antibiotic ointment – make sure to flush out wounds with clean water as well
Assorted pills – ibuprofen, allergy pills, Pepto-bismal, anti-diarrheal, and any prescription medication you need.
In an emergency situation, this short list is automatically supplemented by any other item that you have with you or can find in the wilderness that can be converted into first aid supplies. Think strips of clothing for bandages or, a stick for a splint, your sleeping bag for padding, a multi-tool or anything else.
Remember that the goal with any serious wilderness first aid situation is to enable you to get back to civilization and seek real treatment.
Other Materials that you may want
Obviously leaving anything out of your first aid kit is a risk, but so is getting out of bed in the morning. What you include and what you leave out, all depend on your personal risk tolerance. Think carefully about the situations that you're likely to get into and what you will need if you do.
You may wish to include
Assorted bandages
Non-stick sterile pads
Antiseptic wipes
Anti-itch treatment for insect stings or bites
Fine tweezers
Safety pins
Eye drops
Cough drops
CPR mask
Thermometer
If you're looking for an even more extensive list, click here to go to REI's first aid checklist
Final Thoughts
Please understand that there is no way to treat every possible scenario in the backcountry. Some serious injuries cannot be treated without getting to a hospital. And in these situations, you do what you can, and wait for rescue. There's no sense in trying to bring the hospital with you. With any luck, you won't have to treat anything worse than blisters, small cuts, and insect bites!
And finally, your first aid kit is useless if you don't know how to use the items inside. Consider taking a wilderness first aid course to better prepare yourself for the future. Knowledge is power! 🙂
If you have any questions or comments please leave them below. Let us know what you carry in your first aid kit or how you may have used something unconventional to treat an injury. We'd love to hear all your stories.
Now get out there, be safe and be adventurous!
==> PS: If you want to learn more about outdoor safety and survival click here <==
Please follow and like us: